Details of Rooms in Prince Albert, CA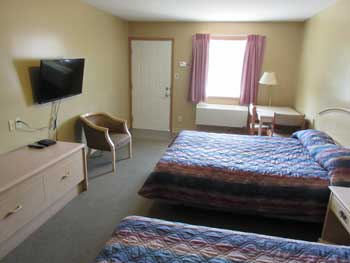 Twilite Motel in Prince Albert offers services to make your affordable stay comfortable and convenient.
Cable TV
Stay up to date on your favorite shows while you're on vacation or check out some new shows and movies on different channels right from your hotel room. Each room has cable TV, featuring local channels and many of the major cable and national networks, including ABC, CBS, NBC, CMT, HGTV, CNN, A&E, TLC, the Discovery Channel, Bravo, ESPN, and many others.
High-Speed Internet
Whether you're traveling on business or want to chat with friends, surf the net, or keep up with personal emails, the Twilite Motel has high speed internet in each room. Browse social media before you head out for the day, get work done, or relax with Netflix and YouTube.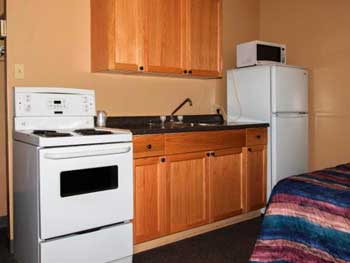 Kitchenettes Available
Skip the overpriced portions, wait for a table, and loud dining rooms by cooking meals in your hotel room. The Twilite Motel in Prince Albert has kitchenettes available so you can prepare your own breakfast, lunch, dinner, and snacks. Each has a refrigerator, sink, stove, microwave, and basic pots and pans along with dishware.
Smoking and Non-Smoking Rooms
Whether you want to be free to smoke or free from smoke on your vacation, we have rooms to accommodate you. There are smoking and non-smoking rooms available to cater to the needs of all our guests.