Surrounding Activities Near Twilight Motel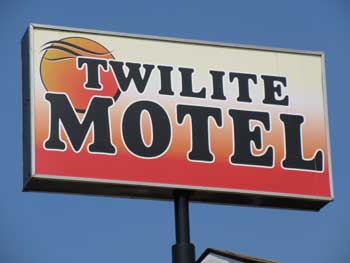 Whether you like relaxing or seeing as many sites as possible, you're traveling on business, as a couple, or with your family, there's plenty to do in the Prince Albert Area.
Twilite Motel is near Cooke Municipal Golf Course. From beginners to golf enthusiasts, this challenging, scenic course has been in the area since 1909.
Learn about one of our most famous prime ministers at the Diefenbaker House Museum. Formally the home of John G. Diefenbaker, the house contains artifacts, documents, and photographs from 1953 to 1979.
Ready to go bowling and enjoy some tasty food? Stop by the Minto Rec Centre to do both. They also have bumper cars and a golf simulator.
If you're visiting us in the summer, beat the heat at Kinsmen Water Park. It has a whirlpool, kiddie pool, regulation pool, playground, concession area, and picnic tables.
More history is at your fingertips at the Prince Albert Historical Museum.
Try your luck at the slot machines, poker, or several other games at Northern Lights Casino. They also offer delicious food and drinks, along with live entertainment.
If you love art, you'll enjoy The Mann Art Gallery.
Outdoor enthusiasts can relax and have an adventure while they horseback ride at Buckboard Ranch.
Looking for more? Find out about tons of stuff to see and do in Prince Albert here: Click Here!